After Leopard Alert, More Than 100 Bengaluru Schools Are Closed Today
Leopard :More than a hundred schools on the outskirts of Bengaluru are closed today with parents and staff worried about an attack by leopards who have reportedly strayed into the area.
On Sunday, a male leopard* entered the VIBGYOR school and injured five people during an hours-long attempt to catch it.
Yesterday, there were reports from residents of two leopards* being spotted near the same private school.
Government officials will decide this evening on whether 130 private and state-run schools will re-open tomorrow.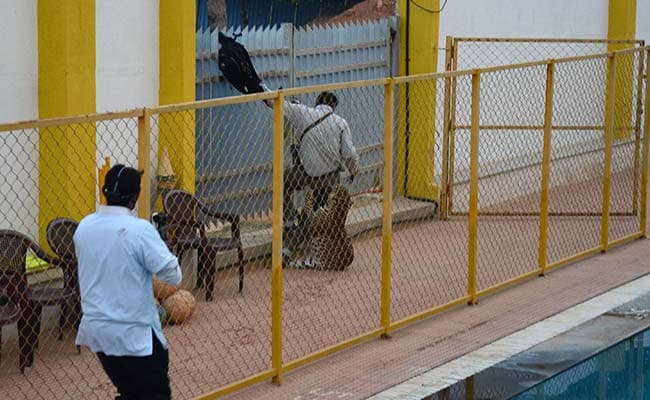 Sunday's incident showed the leopard mauling forestry officials, a wildlife activist and others who came too close.
Ravi Ralph, chief wildlife officer in the state of Karnataka, said the leopard appeared to have got into the school from a nearby forest area by jumping over the compound's wall.
"The leopard was caught and caged after a four-hour operation, when it was trapped in a room with one tranquiliser shot through a wire-meshed ventilator," Ralph told AFP.
The leopard was taken to Bengaluru's Bannerghatta zoo for observation, but was reportedly later released into the forest. His victims were treated for minor injuries.
Leopards* number between 12,000 to 14,000, according to a national survey released last year. They are increasingly venturing into populated areas as their habitats become depleted.